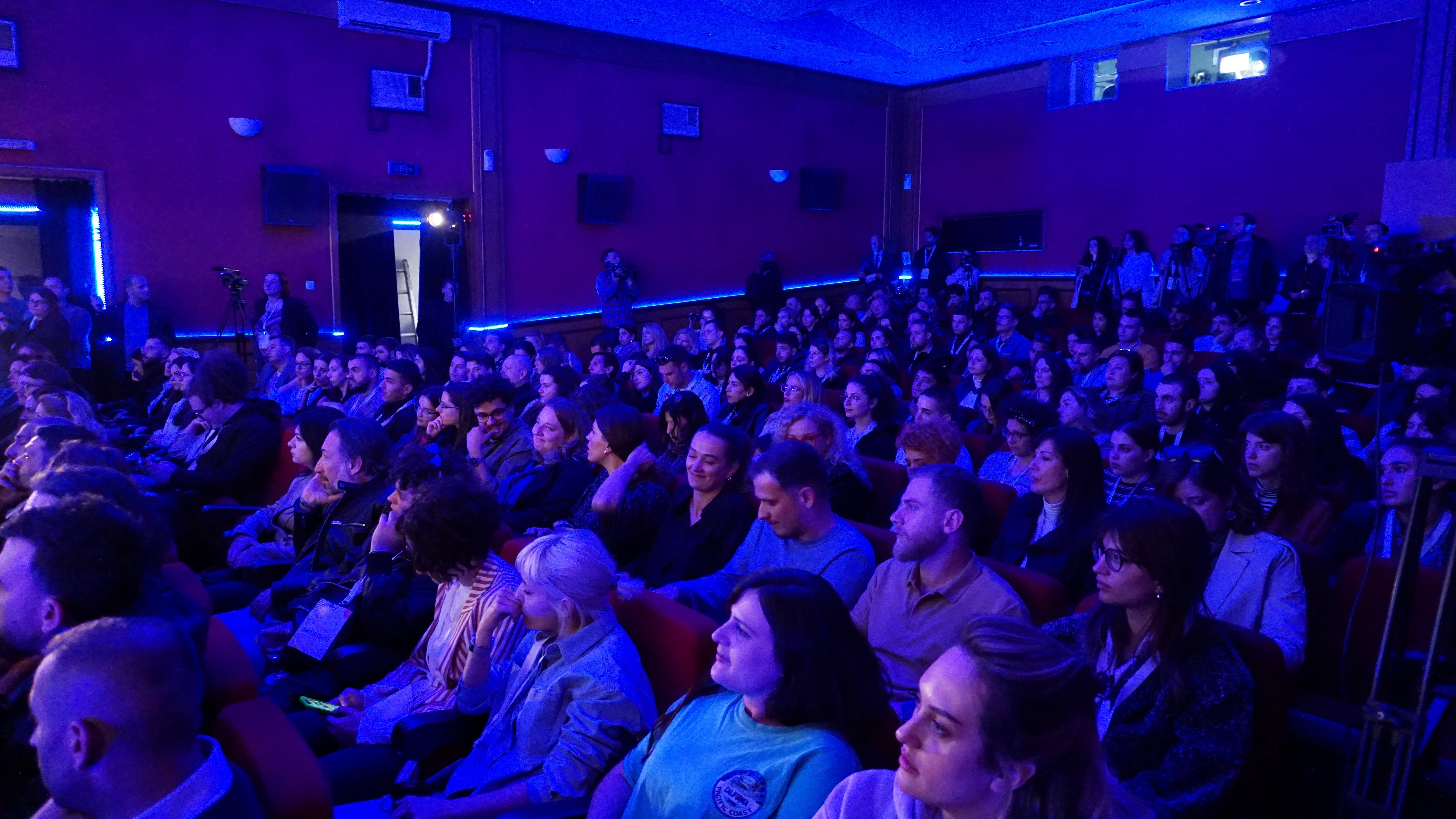 05 May

The tenth edition of "Mirëdita, dobar dan!" festival opened with a minute of silence

The opening of this year's tenth edition of the "Mirëdita, dobar dan!" festival began with a minute of silence, as a sign of solidarity with all the victims and their families after the tragedy that happened in Belgrade on Wednesday. There were numerous visitors, as well as representatives of Kosovo and international institutions, in the packed Kino ABC hall.

"Our task has always been to bring people together in difficult times and to create space for solidarity. There is no family in this region that does not bear the trauma of an insurmountable loss", said Sofija Todorović, program director of the Youth Initiative for Human Rights, at the opening of the festival. She also reminded that this region is connected by unbreakable ties, and that is why today, more than ever, it is important to stand side by side.

"This festival started as a space for cooperation and discussion between two societies with a difficult past, in a not at all positive political moment. We are very grateful that you are with us today, we also thank the donors who made the organization of this festival possible," said Kushtrim Koliqi, director of the NGO Integra, which hosts the festival in Pristina.

The festival opened with the screening of the film "How I Learned to Fly" by Radivoje Andrić, a film about twelve-year-old Sofia who spends her summer vacation on Hvar, where despite her desire to spend it camping, she still gets the summer of her dreams, filled with new friendships, adventures and love.

After the end of the film, on the initiative of the citizens of Pristina, festival visitors were invited to join the action in front of the National Theater of Kosovo, where they lit candles as a sign of solidarity and memory of the victims of the crime that took place in the "Vladislav Ribnikar" elementary school in Belgrade.