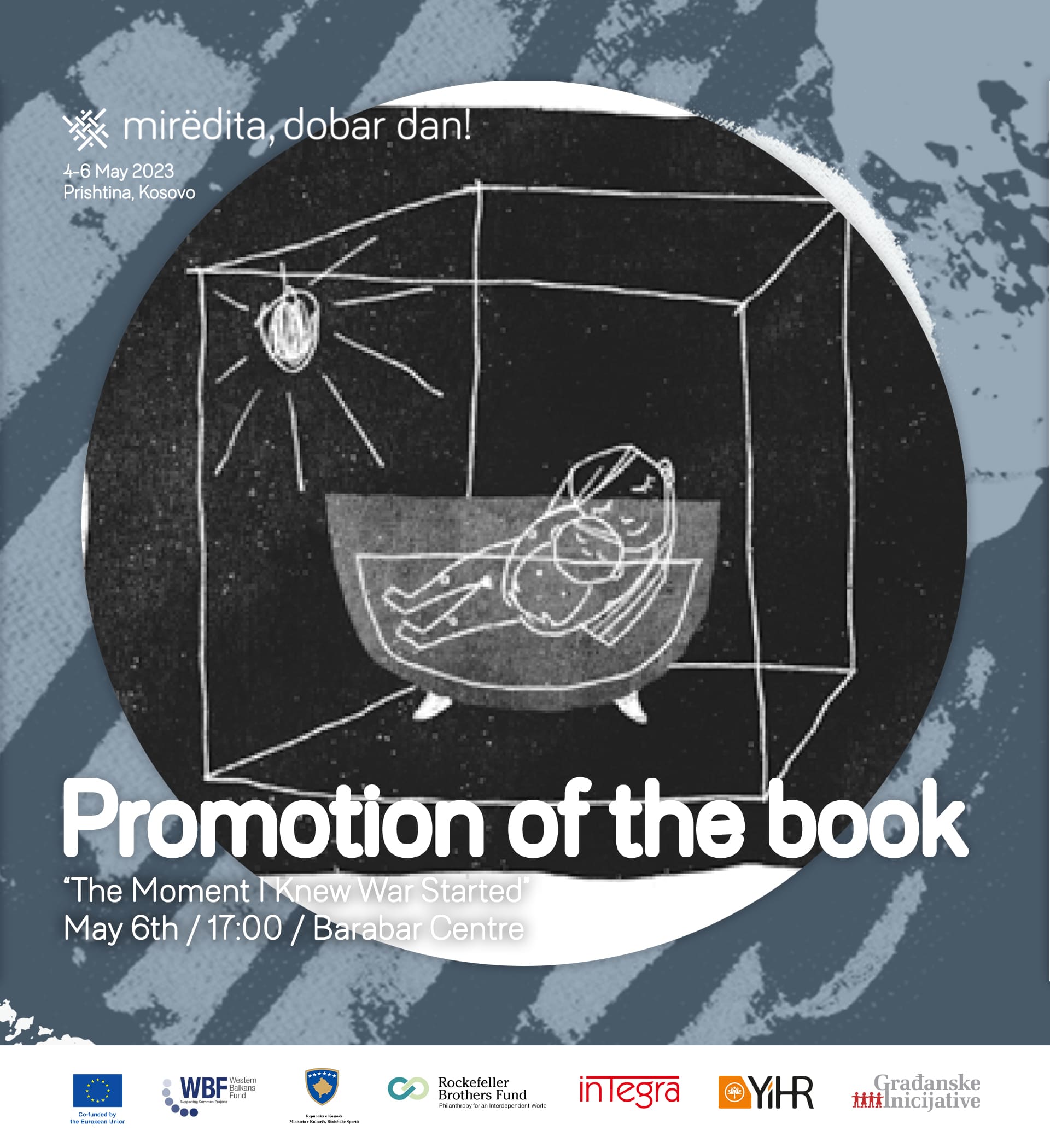 20 Apr

Promotion of the book "The Moment I Knew War Started"

May 6th, 17:00, Barabar Centre, Hotel Grand, 4th Floor

The collection of stories "The Moment I Knew War Started" is a literary answer to the question of personal memory of the moments when we realized that the war was happening. Twenty-seven stories by authors from the post-Yugoslav cultural space deal with different experiences from that era. Many stories speak from the viewpoint of children and teenagers, transposing their understanding of the war situation from thirty years ago with historical knowledge and experience of today.

Illness, the army, the police, refugees, schools, love, the beach and swimming, table tennis, and football tournaments are part of the wartime experience you can read about in this collection.

Authors represented in the collection are: Merima Aranitović, Selvedin Avdić, Muharem Bazdulj, Lamija Begagić, Andrej Blatnik, Stefan Bošković, Dejan Dukovski, Mirjana Đurđević, Zoran Ferić, Franjo Frančič, Emir Imamović Pirke, Željko Ivanji, Lejla Kalamujić, Marija Krtinić Veckov, Ildiko Lovaš, Anja Maksić Japundžić, Đorđe Majstorović, Boris Mandić, Tanja Mravak, Aleksandar Novaković, Branimir Perić, Bojan Radanović, Olja Savičević Ivančević, Shpetim Selmani, Srđan Srdić, Tanja Stupar Trifunović and Aleksandra Lekić Vujisić.