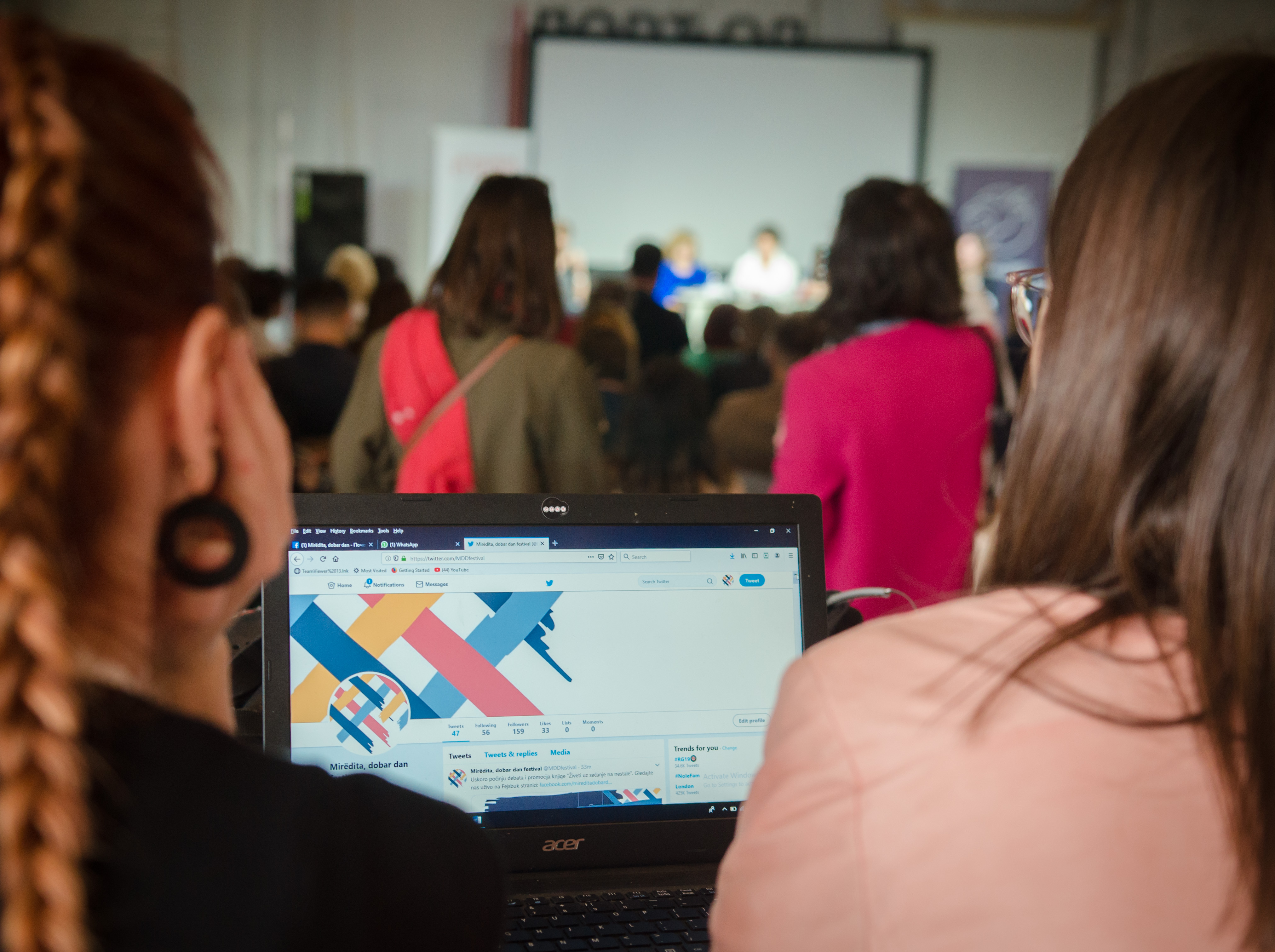 02 Aug

Festival "Mirëdita, dobar dan!" opens in Belgrade, Serbia

The ninth "Mirëdita, dobar dan!" Festival will open on May 25 at 6 PM with an exhibition entitled "All of our tears," while the festival programme will continue in several locations across Belgrade until May 28.

Organized by Youth Initiative for Human Rights (YIHR), Civic Intiatives, Forum Ziviler Friedensdienst and the Integra NGO from Kosovo, this year's festival "Miredita, dobar dan!" will merge contemporary art and culture with some of the most important questions concerning the past and the future of societies in Kosovo and Serbia alike.

This year's festival will open on Wednesday, May 25, with an exhibition entitled "All of our tears," which will run until June 1 at the Endžio Hab (Dobračina 4). The ninth edition of the festival will begin with a display of victims' and survivors' stories, as now more than ever it is important to hear their voices to understand that peace is the only safe way forward.

"Discussing sensitive topics is the starting point of relations between Serbia and Kosovo, as the past is there to teach us that peace is built upon empathy and facts. Citizens of Serbia and Kosovo deserve long-lasting peace that will motivate them to learn more about each other rather than reinforcing the lack of mutual understanding and xenophobia that we are witnessing today," said Fiona Jelići from YIHR Serbia.

The opening ceremony will take place on May 26 at 6 PM, in the backyard of the Center for Cultural Decontamination (CZKD), after which all guests will have the opportunity to see 'Stiffler' – a theater play which critically examines a society that uses morality as a criterion for expressing humanity and offering help.

The main focus of the festival debate programme will be the approach of societies in Kosovo and Serbia towards the ongoing war in Ukraine, as well as the collective memory of the victims of 'Goli Otok,' a Yugoslav-era island prison.

The screening of the film 'Hive' by Blerta Basholli will be held on May 28 at 8 PM at the Yugoslav film archive (Uzun Mirkova 1). The drama film 'Hive' won three awards at the Sundance Festival and was selected as Kosovo's entry for the Best International Feature Film at the 2021 Academy Awards (Oscars). Another event taking place as part of this year's festival is a concert by a famous Kosovo performer Shpat Deda, set for May 27 at the Jewish Cultural Center "Oneg Shabat" at 9 PM.

Entrance to all "Mirëdita, dobar dan!" events are free and everyone is welcome!

Details about all program-related events can be found on our website.