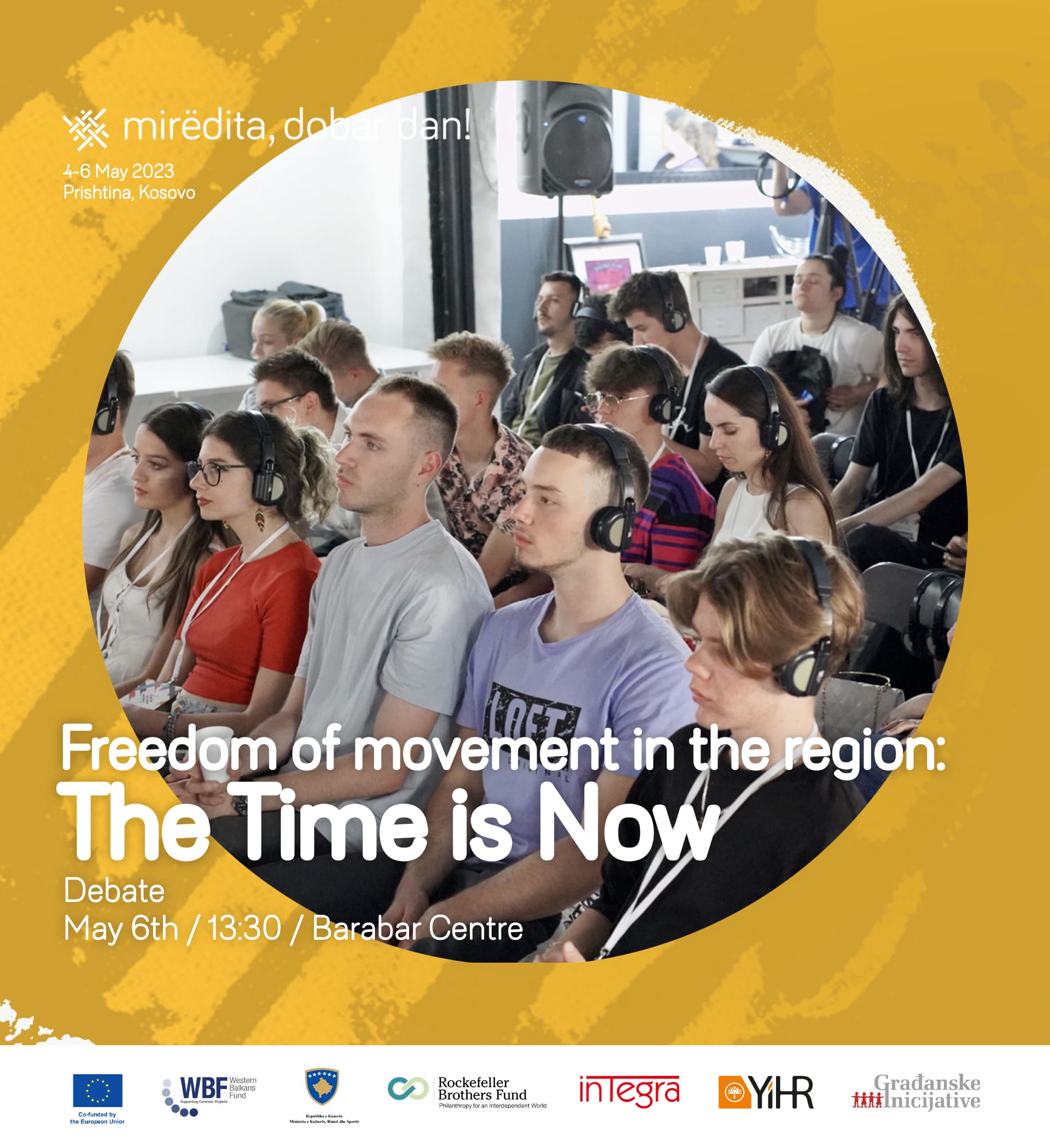 20 Apr

Debate "Freedom of movement in the region: The Time is Now"

May 6th, 13:30, Barabar Centre, Hotel Grand, 4th Floor

Despite the progress made in recent years and the signing of the agreement between leaders of Western Balkans region in November 2022, freedom of movement remains a significant issue. Many people, especially youth, face difficulties in traveling between countries due to various bureaucratic and political barriers. One of the most pressing issues in this regard is the lack of freedom of movement between Kosovo and Bosnia and Herzegovina, which has been a longstanding problem for both countries, due to the lack of political will. Although the EU announced that from January 1, 2024, citizens of Kosovo will have the opportunity to move without a visa regime within the member states, this does not diminish the fact that at the regional level the situation is still stagnant.

With expert speakers from Kosovo, Serbia, and Bosnia and Herzegovina, we will try and address several key issues related to freedom of movement, including the impact of visa liberalization and the Berlin Process on the region's movement. The discussion will also explore ways to overcome the obstacles and promote greater freedom of movement in the Western Balkans, focusing on the problems of Kosovo and Bosnia and Herzegovina. The panel discussion aims to raise awareness of the need for greater freedom of movement in the region and to identify concrete steps that can be taken to overcome the current obstacles.