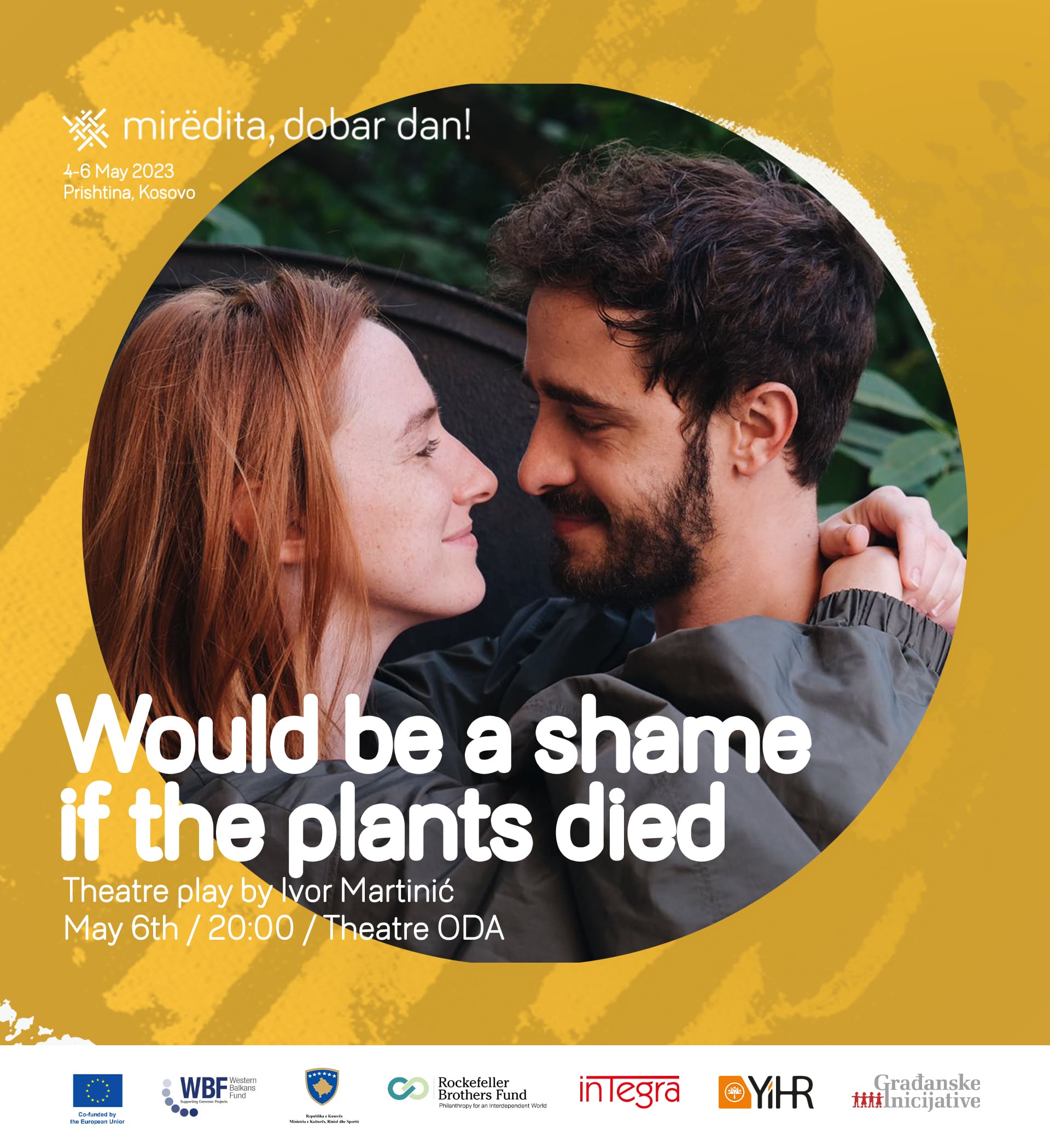 20 Apr

Theatre play "Would be a shame if the plants died" by Ivor Martinić

May 6th, 20:00, "ODA" Theatre

The theater play "Would be a Shame if the Plants Died", directed by Ivor Martinić is a romantic play about a couple that decides to end their relationship. When one person from the couple can't remember the most important event in their love relationship, the other goes into a crisis that incites various existential questions and dilemmas. Through many encounters, our now broken up couple tries to get to their mutual truth, in order to move on. The play talks about the need to tell an intimate history, the need for togetherness and communication.  Without existential sentimentality and big words, this intimate story takes the audience through a number of existential questions through a series of simple dialogues. Because the protagonists of this story become co-authors by revealing a part of their intimacy, each version of the play is unique.