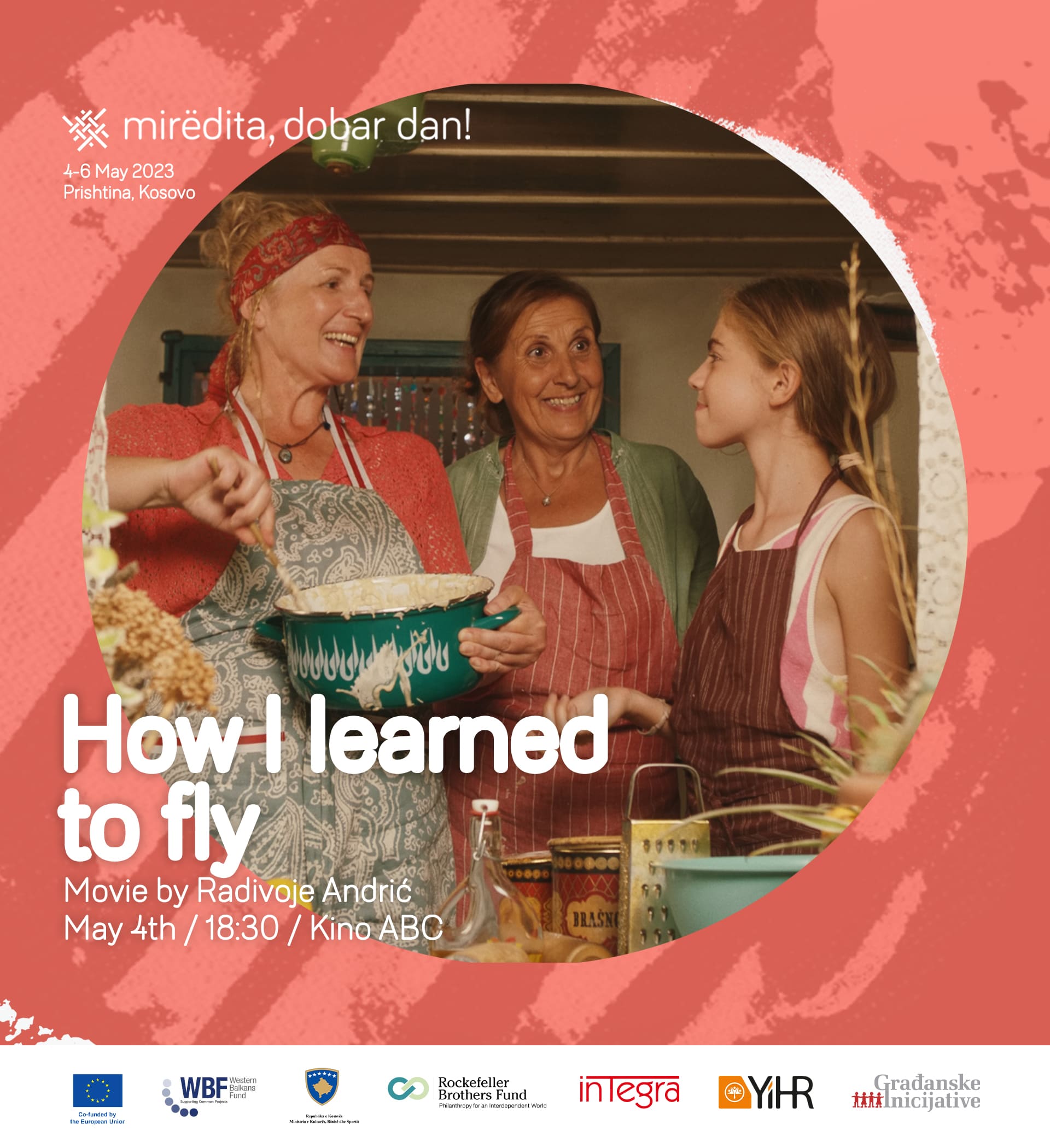 20 Apr

Screening of the movie "How I learned to fly" by Radivoje Andrić

May 4th, 18:30, Kino ABC

"How I learned to fly" is a tender and heartwarming story about growing up and forgiveness.

Twelve-year-old Sofija dreams about a camping trip with her friends, and her first kiss. But she's forced to spend her summer in a worn-down family house on the Adriatic island Hvar, with her overbearing grandma Marija and quirky great-aunt Luce.

With no friends or wifi, Sofia's life on Hvar is H-E-L-L, but her boredom is undercut by grandma Maria's peculiar behavior. Sofia suspects some kind of secret romance is at play, but a closer investigation of grandma's love life ultimately unearths a long kept family secret.

Eventually, Sofia gets the summer of her dreams, fuelled with new friends, adventure, romance, and so much more than she could have imagined.

Radivoje Andric's films gained great popularity with the regional audience and achieved cult status. He is one of the rare directors who's work has been acclaimed by the critics, numerous international festivals and wide audience.

He also is the author of the children's book "How to make a film", published in Indonesia, China and Poland.